FOOD SAFETY SOFTWARE
Limit Detector
Introducing the Limit Detector, an innovative and user-friendly tool that takes the guesswork from exporting your products. With just a few simple clicks, you can now effortlessly detect your limits and ensure compliance with contaminant concentration regulations in your target markets. Say goodbye to the uncertainty and export your products with confidence. Discover the power of the Limit Detector today!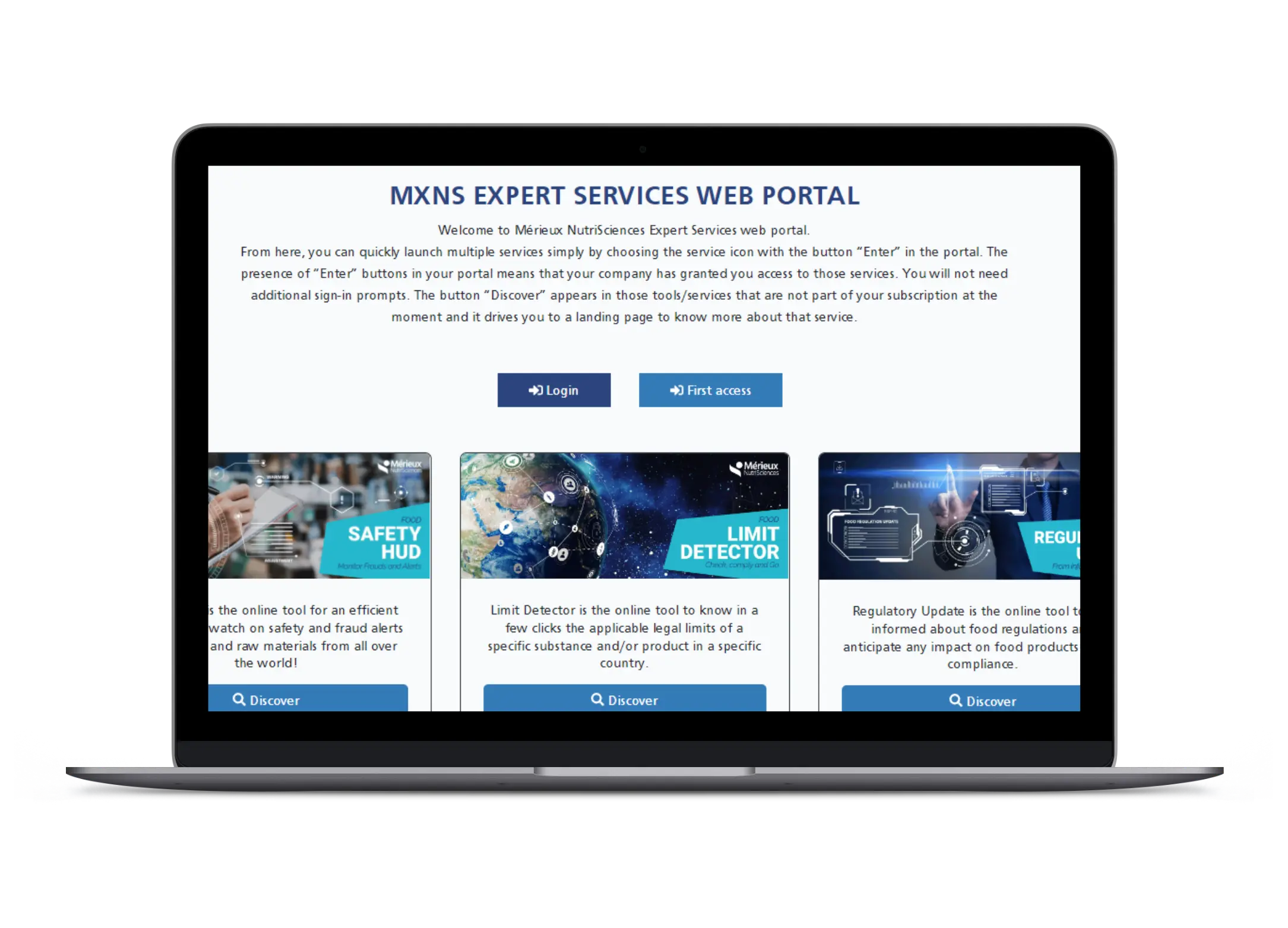 Check Contaminant Limits Instantly
Limit Detector empowers food operators to maintain food safety and compliance effortlessly. It monitors legislation and regulations to provide up-to-date information on chemical and biological contaminant limits. Designed for simplicity and ease of use, Limit Detector ensures the highest food safety and quality standards.
Ease of Use
Choose your desired audience, food item, or contaminant and gain instant access to comprehensive data, including relevant regulations and potential comparisons across different countries.
Save Search

Save time and relaunch predefined searches.

Receive Real-Time Alerts

Receive email alerts in case of any changes in maximum limits that may impact your product.

Downloadable Content

Extract data for your internal use in Excel. Check the original law in one click and download their PDF files.

Track Limits History

Gain awareness of which limits are in force in your target markets.
Contaminants
Food Products
Biological
Bacteria
Parasites
Viruses
And More
Chemical
Dioxins and PCBs
Metals
Mycotoxins
Natural Toxins
And More
Access to Global Markets
CODEX

USA

Canada

EU

Germany

France

Italy

The Netherlands

Spain