SPICE TESTING AND ANALYSIS
The Science Behind Flavor Analysis and Testing
As a recognized global leader in spice and seasoning testing, our advanced laboratory capabilities provide accurate flavor descriptions and eliminate concerns. You can confidently explore a world of delightful tastes, knowing your products have undergone rigorous testing and live up to the highest quality, safety, and flavor standards.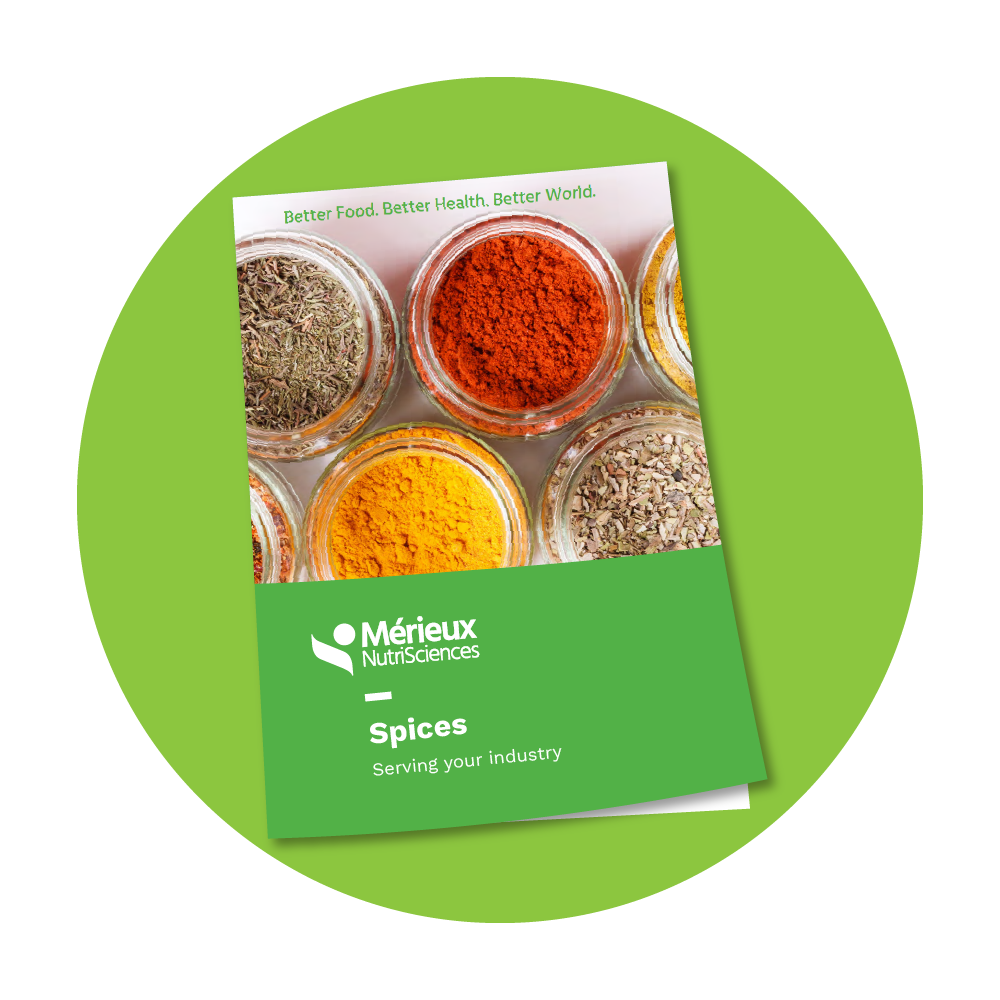 SPICE SEGMENTS
Spicing Up Consumer Confidence
We help maintain consumer trust and loyalty by offering testing and expert services for herbs and spices, including:
Preserving the Purity of Herbs and Spices
When using herbs and spices to improve the taste and look of food, it's important to remember the possibility of contamination. To maintain consumer trust, we offer a wide range of services that specialize in the safety and nutrition testing of products through the following services:
Chemistry Testing
Alkaloids
Granulations
Purity
Sudan Dyes & Banned Colorants
Filth & Extraneous Matter
Authenticity & Adulteration
Ethylene Oxide
Scoville
FDA Detention Services
Food Sensory
Nutrient Degradation Challenge Studies
Scoville Sensory Studies
CERTIFICATIONS AND ACCREDITATIONS
Our Commitment to Quality and Compliance
Our spice industry accreditations prove our expertise and dedication to delivering top-quality and safe products globally. We're proud to serve you with our knowledge and commitment.
Spice Industry Resources
Enhance and broaden your understanding of spices with a wide range of resources, such as engaging blogs, informative webinars, and much more!