PET FOOD LABORATORY
Quality Testing and Analysis
Our laboratory and analysis tests ensure that pet food is safe, healthy, and meets industry standards by identifying potential pollutants or nutritional deficiencies. Rest assured that our services guarantee reliable outcomes and unwavering devotion to the health of your consumers' furry companions!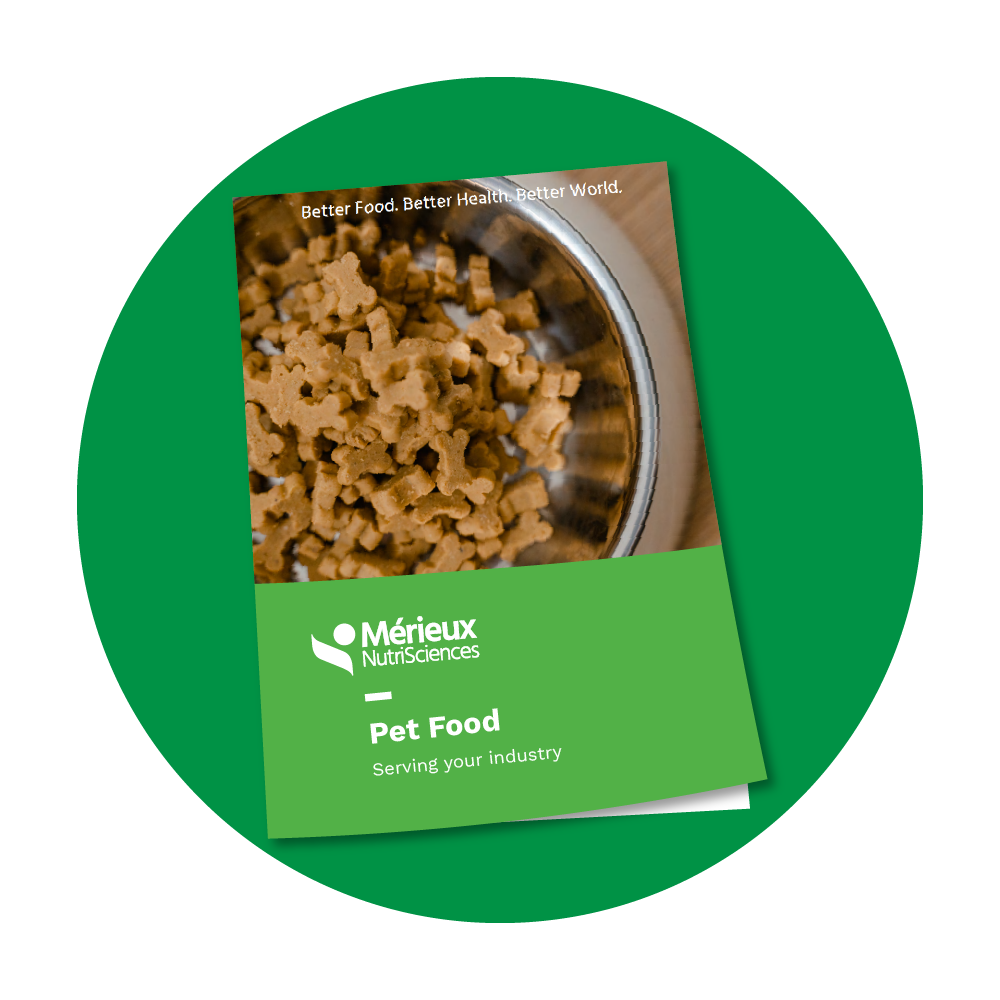 PET FOOD TESTING SERVICES
Purr-fect Solutions for Pet Food Manufacturers
We help pet food manufacturers ensure their products meet safety and nutritional standards. Our solutions provide valuable information for improving formulations and enhancing nutritional profiles through the following services:
Chemistry Testing
AAFCO Packages

AAFCO Guaranteed Analysis - Proximates
AAFCO Proximates with Minerals
AAFCO Minerals
AAFCO Full Nutritional Package

Hexanal
Melamine & Cyanuric Acid
Mycotoxins
Glucosamine & Chondroitin
Peroxide Value
Free Fatty Acids
Water Activity
Microbiology Testing
Salmonella
Enterobacteriaceae
Auditing
SQF FSC 32 Audits
Animal Welfare Audits
Supplier Audits
MXNS Pet Food GMP & Food Safety Systems Audit
SQF
BRCGS
FSSC 22000
Warehouse/DC Audit
Retail and food services customer audits
Good Laboratory Practices Audit (for inhouse labs)
Fresh Beef E.coli 0157:H7 Addendum
SRM (Specified Risk Materials) Audit
Customer Cross Species Risk Addendum
Customized supplier audit for food safety, quality, regulatory, and/or sustainability
Animal Welfare
Training
FSPCA Preventive Controls for Animal Foods (PCQI) course
Pet Food Registration
PET FOOD PRODUCTS
Assuring Quality Across Diverse Product Lines
We strive to enhance the well-being and joy of pets by offering testing services that guarantee the safety and excellence of your final products, including:
CERTIFICATIONS AND ACCREDITATIONS
Leading the Way in Pet Food Testing
Our accreditations meet the industry's standards for reliable results, ensuring regulatory compliance and earning pet owners' trust.