MEAT SCIENCE LABORATORY
Maximizing Meat Analysis With Expert Techniques
We help identify and eliminate harmful pathogens, guaranteeing that your meat products are completely safe for consumption. Get our brochure to discover our extensive and reliable services tailored to the meat industry.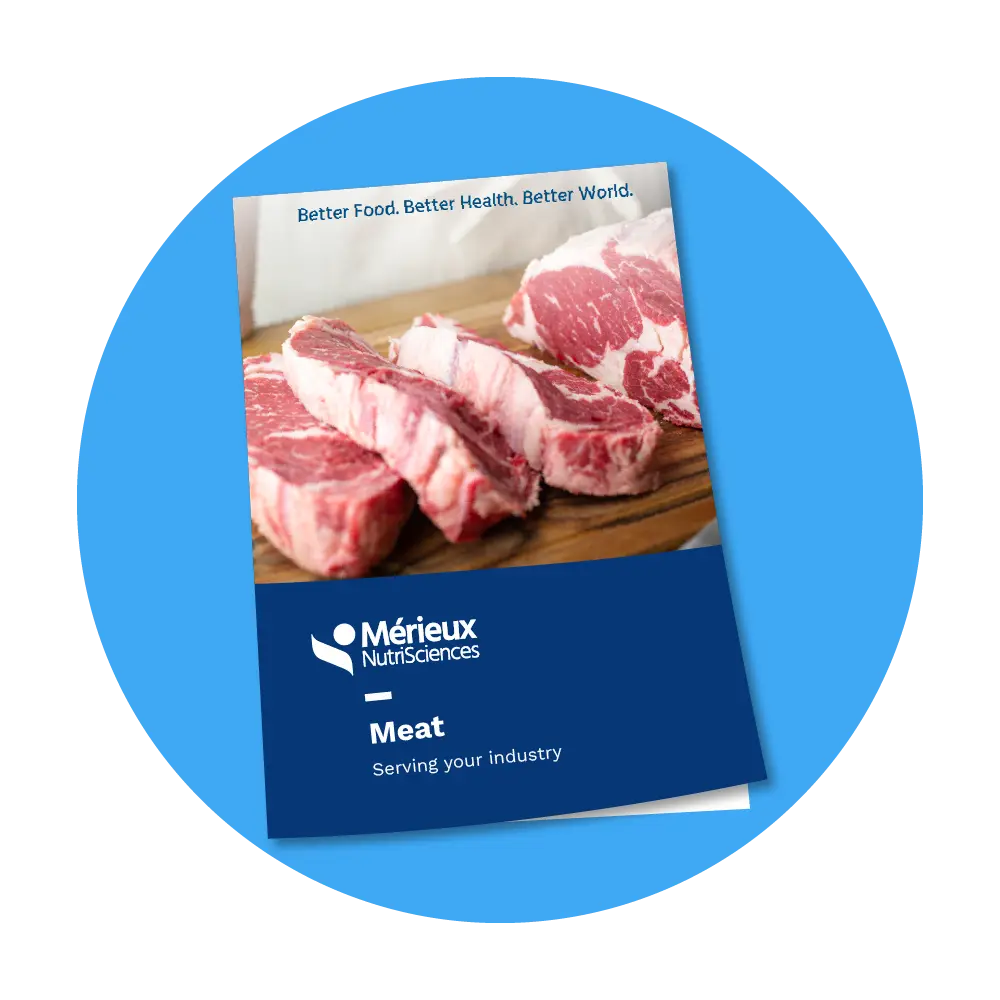 Safer Meat, Superior Success, Loyal Customers
Our all-encompassing services ensure unparalleled safety and quality testing for meat products, along with expert guidance to drive your business toward success and foster unwavering customer loyalty.
Auditing
SQF
BRCGS
FSSC 22000
IFS
Animal Welfare
Fresh Beef E.coli 0157:H7 Addendum
SRM (Specified Risk Materials) Audit
Customer Cross Species Risk Addendum
Allergen Verification Assessment (spices, coatings & other additives)
Warehouse/DC Audit
Food Safety Systems & GMP Audit
Various retail and food services customer audits
Good Laboratory Practices Audit (for inhouse labs)
Training
HACCP Certification Training
Principles of Food Microbiology
Hands-on Environmental Monitoring Workshop
Microbiological Concerns in Food Plant Sanitation
Food Safety Software
EMAP
Limit Detector
Safety HUD
Regulatory Update
MEAT INDUSTRY SEGMENTS
We Ensure Safety and Quality Across the Board
At the forefront of ensuring meat safety, we employ rigorous testing methods to ensure exceptional quality for a wide range of meat products, encompassing:
CERTIFICATIONS AND ACCREDITATIONS
Certified Excellence in Food Safety: USDA, AMS, and FSIS Approved
We are proud to have passed evaluations by the United States Department of Agriculture (USDA) and the Agricultural Marketing Service (AMS). This demonstrates our unwavering commitment to providing exceptional services that meet the stringent standards of the USDA, AMS Laboratory Approval Program for Export of Meat and Poultry Products (LAP-Export), and the FSIS (Food Safety and Inspection Service) laboratory certification. Rely on us for top-quality services that meet all regulatory standards for your meat and poultry products!